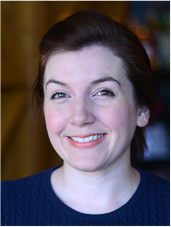 Kirsten Spear
Pastry Chef
Kirsten Spear's passion for baking began as a child in the cookbook section of the public library in her hometown. Kirsten joined the Harry's team in 2010 as pastry chef, and her made-from-scratch breads, pastries and desserts delight all guests.
Kirsten trained at the California Culinary Academy and began her career as a pastry cook at Aqua restaurant in San Francisco. This talented professional was simply born to bake and is an amazing asset to the team.
Inspired by the seasons, Kirsten is a tireless worker who believes that the pleasures of the table begin with cooking and baking with beautiful ingredients with great love. When she isn't baking away at Bourbon & Baker, she can also be found knitting, reading, and cooking at home. She loves anything spicy, brined, pickled or salty, which she claims counterbalances all the cookies she eats throughout the day.