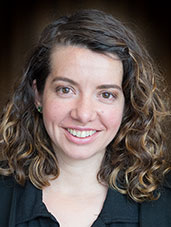 Cristina Milostan
Lead Sommelier
Cristina is the resident curator of Harry's wine list, teacher of all things fermented, and the ultimate match maker of food and wine. A member of Harry's team since 2009, most evenings Cristina can be found talking, pouring, or teaching those around her about wine—whether they are members of the Harry's team or guests.
Cristina was born and raised in Sydney, Australia, met her husband, Joe, in Spain and travels whenever the opportunity arises. Food was an integral part of her formative years and her love for fine food, fine wine and creating happiness for others is to the delight of all of Harry's guests.
Give Cristina a good idea for a sandwich, a costume, and a fun bottle of wine from anywhere in the world and she will spin a sparkling experience for you that you will share with your grandchildren.